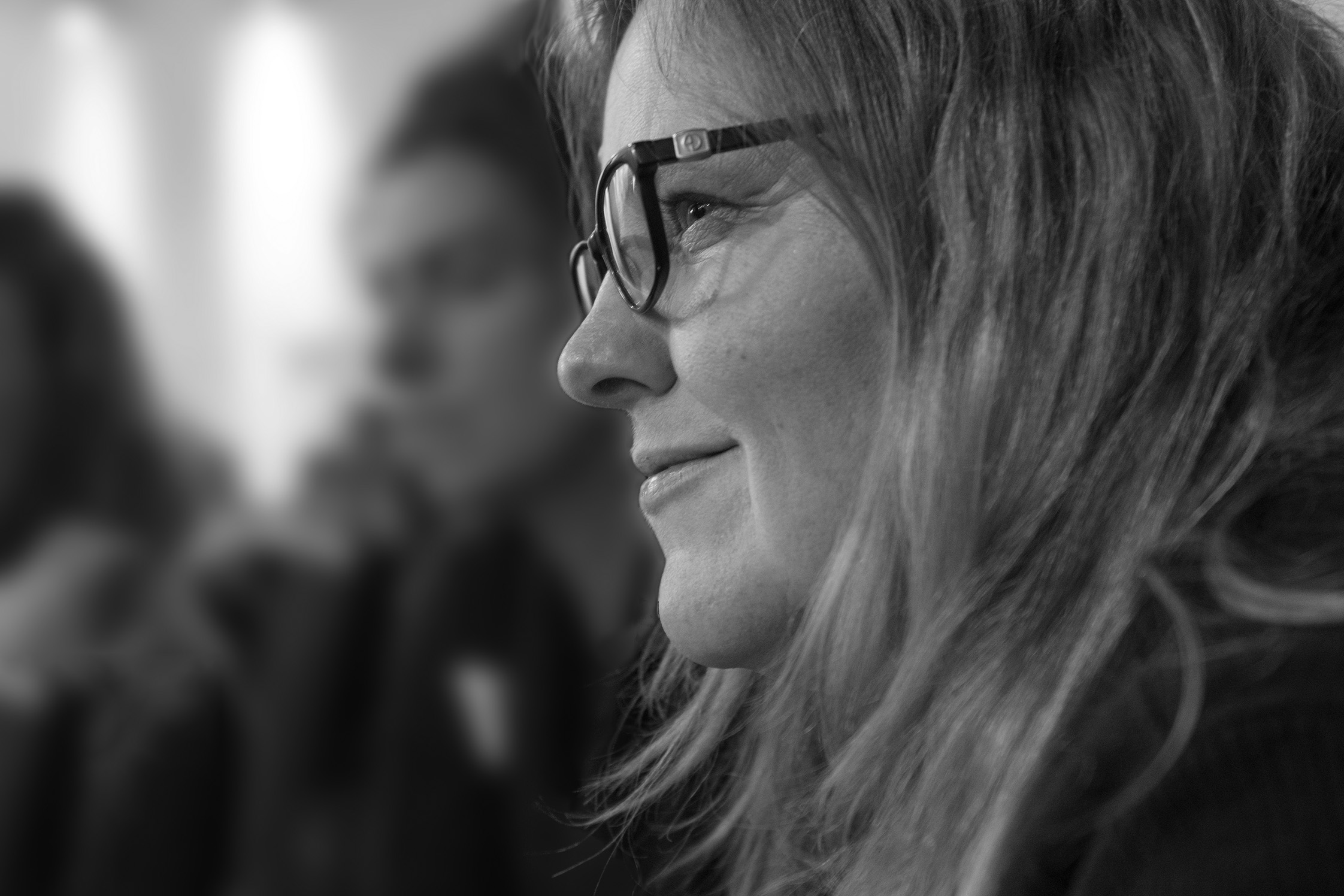 Nicola Kriesel
Email: kriesel@socius.de
Internet: socius.de
Telefon: +49 (0)30 403010225
#appreciation #self-organization #free schools
I have been part of the SOCIUS team, focusing on ways and strategies of communication within teams since 2005. A lot of my work is based around conflict resolution, and dealing with /resp. releasing stagnant reaction patterns of the people involved.
My definition of success is bringing people back into contact with each other and guiding them on their journey of working together in a more constructive way.
I work with an appreciative and curious attitude towards what I encounter. As a trained lawyer and mediator, my expertise lies in conflict mediation. My background in Nonviolent Communication and the process of Appreciative Inquiry, as well as my knowledge of Sociocracy build the foundation of my work.
Through personal experience, I have been dealing with the topic of trauma and grief for several years and in 2014/15 I trained with Dami Charf in Göttingen in Somatic Emotional Integration (SEI®), an attitude and attachment oriented approach of body psychotherapy.
In the years to follow I have come to notice how our bodies are excellent sensors for us to use when working with people. Together with my colleague Christian Baier and our friend Christa Cocciole we developed a training called "Moving Consultation".
For the past decade, most of my work has been focused around the topic of education for young people and adults, both within as well as outside of schools. My main interest is in supporting to build an organization in which people of all ages can experience the joy of learning, seek (self)development and enrich their worklife. I especially enjoyed the work with those who run schools where the approach of selfdirected learning and deeply democratic structures are at stake. From this the book "Discovering treasures – Everyday life in free alternative schools" emerged in a collaboration with Jan Kasiske 2014. In January 2017, together with Hannah Hummel and Petra Burmeister, I was allowed to publish an article in the Festschrift for Prof. Andreas Hinz and Ines Boban's "Human Rights-Based Education" (edited by Robert Kruschel) entitled "Balancing Inclusion and Exclusion? Participation of parents in the conception of democratic schools ".
Inclusion is another topic that I find particularly compelling – What do organizations need and need to know to become inclusive?What helps us discover the value of the contributions of minorities? In collaboration with my colleague Kerstin Engelhardt, we were able to deliver a written contribution to the topic "Organizational Development & Inclusion".
I am engaged with the "The Federal Association of Free Alternative Schools (BFAS eV)" and for "LiSA eV – Girls' and Women's Place for Intercultural Social Work" on a voluntary basis and have been a Board Member for both organisations since 2009. I have also been a member of the Board of Trustees of the Institute for Educational and Educational Research (IfBB) since 2013, the European Democratic Education Community ( eudec eV) since 2008 and of Gender Diversity – Association for Gender Comprehensive Education and Counseling e.V.
I was born in 1968 at the foot of the Taunus, studied law at the Universities of Frankfurt / Main and Göttingen from 1988 to 1994. I have been living in Berlin-Prenzlauer Berg with my family since 1997.
Apart from satisfying many of my personal interests through my work, I enjoy spending time with family and friends. I meditate, practise yoga, dance, swim and cycle, and I really enjoy meeting up for a good cup of coffee with a friend. Not only do I thrive on travelling the social networks of the worldwideweb, I also love to travel the world.